---
NGC 7331 GALASSIA NELLA COSTELLAZIONE DI PEGASO / NGC 7331 GALAXY IN THE COSTELLATION OF PEGASUS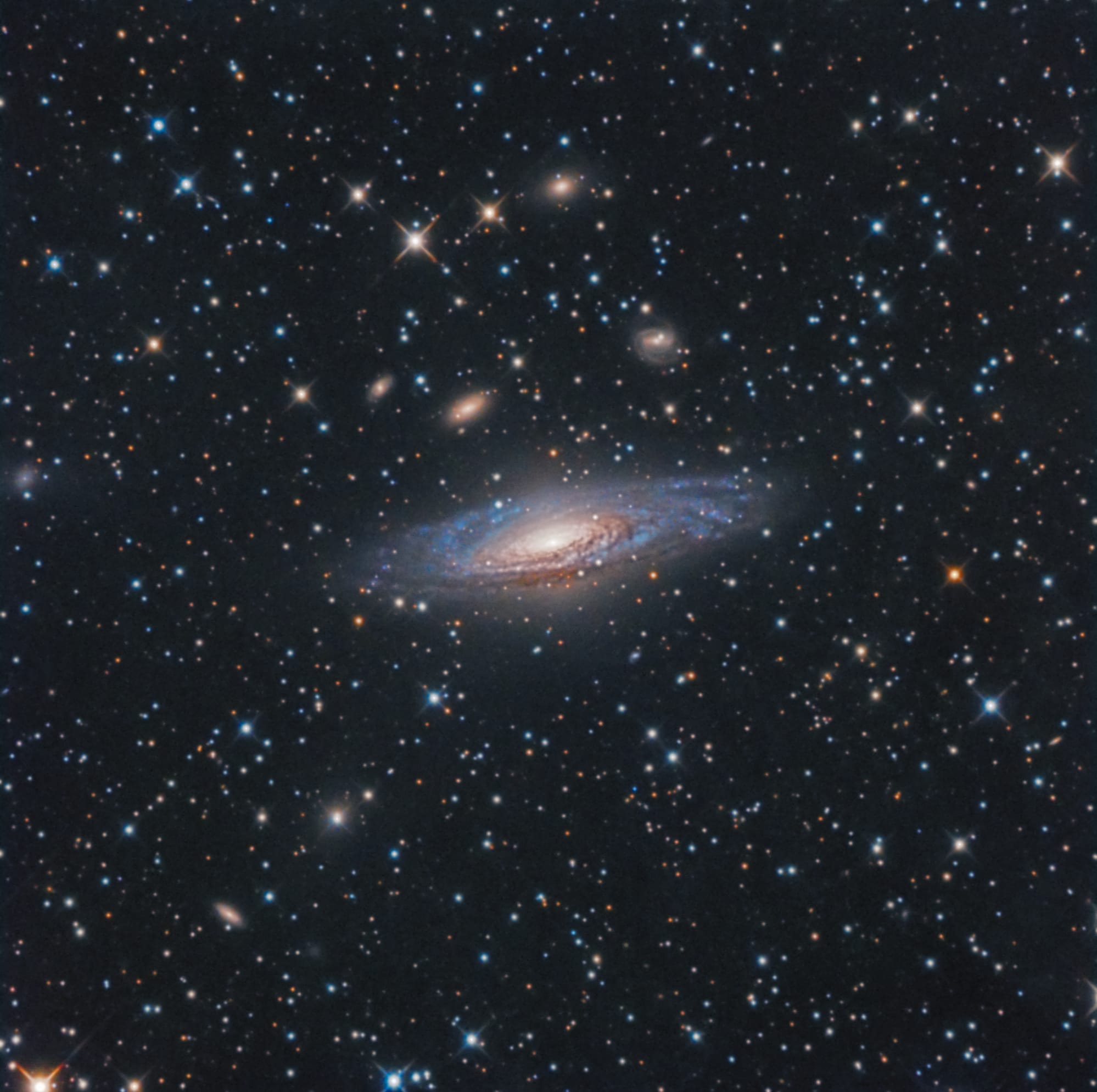 La galassia è di tipo a spirale di dimensioni simili alla nostra "Via Lattea".
Si trova a poca distanza dal celebre "Quintetto di Sthephan", dista dal sole 45 milioni di anni luce.
DATI TECNICI:
Telescopio RITCHEY CHRETIEN GSO 10″
CCD  MORAVIAN G2 4000
MONTATURA ASTROPHISICS 900 GTO
ESPOSIZIONI: L 12  X  450″     RGB  7 X 400″ TUTTO IN BIN 1
IMMAGINI ACQUISITE CON VOYAGER ASTROPHOTOGRAPHY AUTOMATION
SABATO 7 E DOMENICA 8 NOVEMBRE 2021
ELABORAZIONE PIXINSIGHT
The galaxy is a spiral type similar in size to our "Milky Way".
It is located a short distance from the famous "Quintet of Sthephan", it is 45 million light years from the sun.
TECHNICAL DATA:
 TELESCOPE RITCHEY CHRETIEN GSO 10 "
CCD MORAVIAN G2 4000 CCD
MOUNT ASTROPHISICS 900 GTO
FRAM EXPOSURES: L 12 X 450 "RGB 7 X 400" ALL IN BIN 1
IMAGES ACQUIRED WITH VOYAGER ASTROPHOTOGRAPHY AUTOMATION
SATURDAY 7 AND SUNDAY 8 NOVEMBER 2021
PIXINSIGHT PROCESSING