---
NGC 6992 – Veil Nebula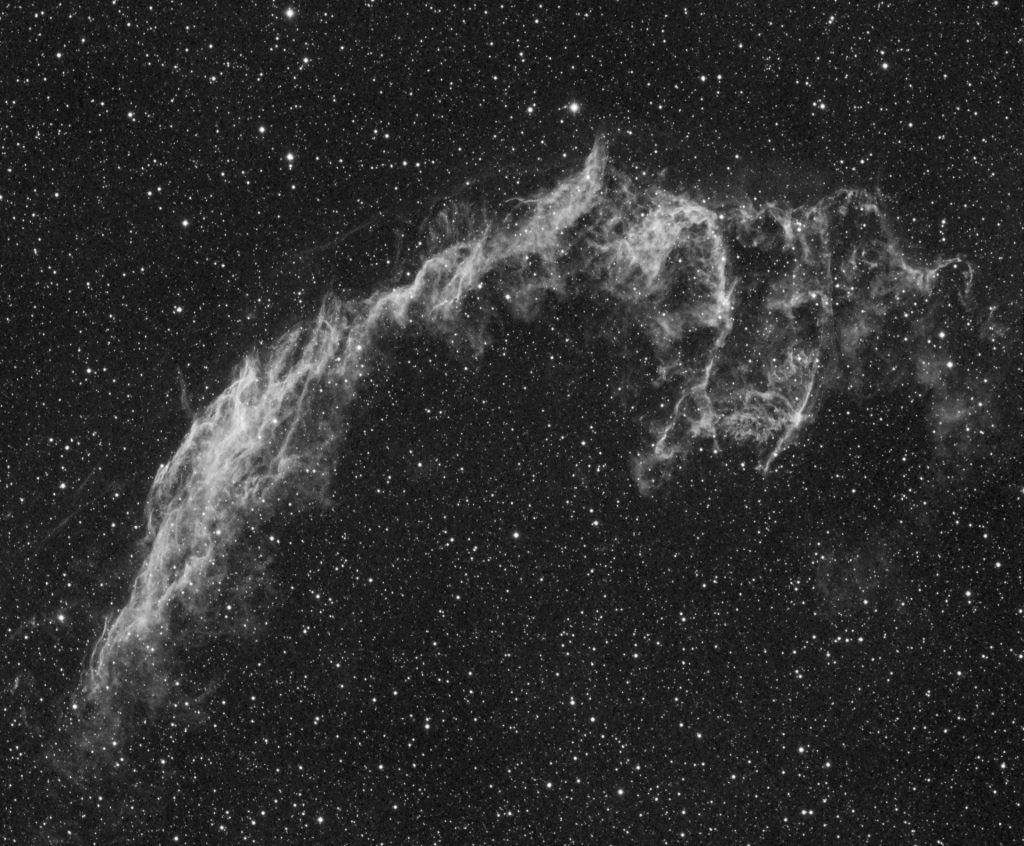 Pictures taken on Thursday 04th August 2016 from Grassobbio (BG)
The Veil Nebula is a cloud of heated and ionized gas and dust in the constellation Cygnus. It constitutes the visible portions of the Cygnus Loop (radio source W78, or Sharpless 103), a large but relatively faint supernova remnant. The source supernova exploded circa 3,000 BC to 6,000 BC, and the remnants have since expanded to cover an area roughly 3 degrees in diameter (about 6 times the diameter, or 36 times the area, of the full moon). The distance to the nebula is not precisely known, but Far Ultraviolet Spectroscopic Explorer (FUSE) data supports a distance of about 1,470 light-years.
The Hubble Space Telescope captured several images of the nebula. The analysis of the emissions from the nebula indicate the presence of oxygen, sulfur, and hydrogen. This is also one of the largest, brightest features in the x-ray sky.
The picture shows the brightest part of the nebula (east side), known as NGC 6992.
Source: Wikipedia
Equipment:
Takahashi FSQ 106 EDXIII F/5
CCD Moravian G2 8300
H-Alpha 7Nm Filter
Guide scope Tecnosky 60/228mm
Guide camera Starlight Xpress Lodestar X2
Mount Sky-Watcher AZ-EQ6
Shots:
H-Alpha 5 x 1200s
Equipment:
Pixinsight 1.8, Photoshop CC (2015)