---
M 101 – Pinwheel Galaxy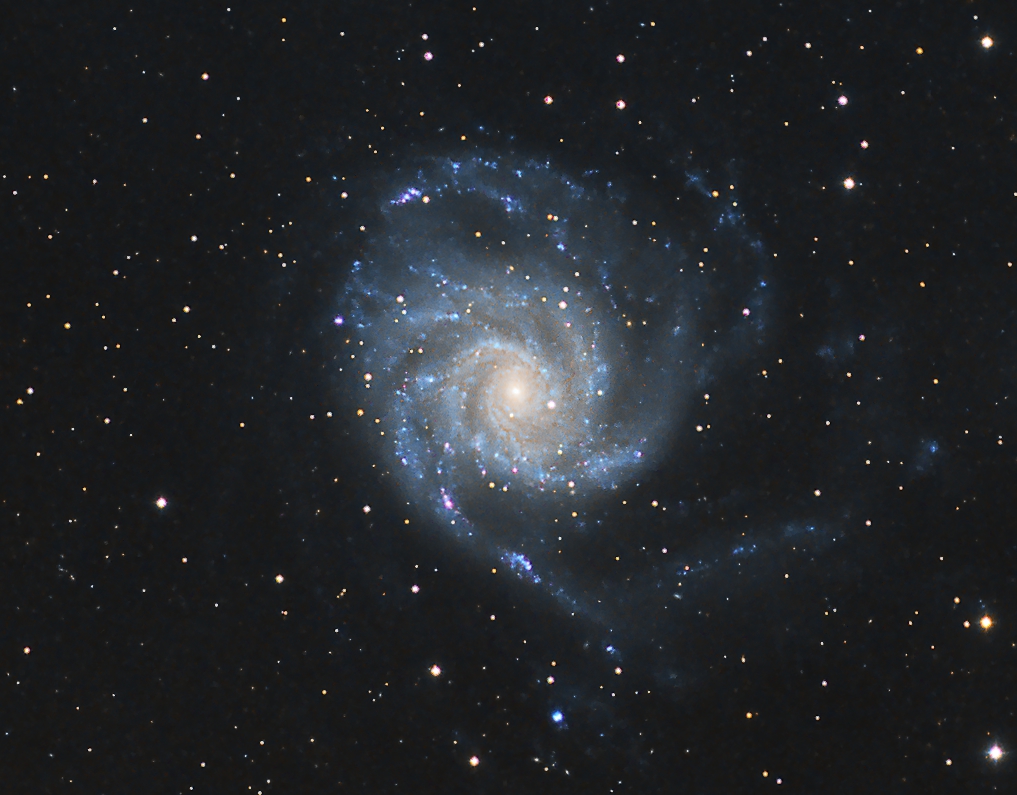 Pictures taken on Monday 27th March 2017 from Passo del Pertus (BG)
The Pinwheel Galaxy (also known as Messier 101, M101 or NGC 5457) is a face-on spiral galaxy distanced 21 million light-years (six megaparsecs) away from earth in the constellation Ursa Major. First discovered by Pierre Méchain on March 27, 1781, it was communicated to Charles Messier who verified its position for inclusion in the Messier Catalogue as one of its final entries.
M101 is a large galaxy comparable in size to the Milky Way. With a diameter of 170,000 light-years it is roughly equal the size of the Milky Way. It has a disk mass on the order of 100 billion solar masses, along with a small central bulge of about 3 billion solar masses.
M101 is asymmetrical due to the tidal forces from interactions with its companion galaxies. These gravitational interactions compress interstellar hydrogen gas, which then triggers strong star formation activity in M101's spiral arms that can be detected in ultraviolet images.
Source: Wikipedia
Equipment:
Takahashi FSQ 106 EDXIII F/5
CCD Moravian G2 8300
Guide scope Tecnosky 60/228mm
Guide camera Starlight Xpress Lodestar X2
Mount Sky-Watcher AZ-EQ6
Shots:
RGB 6 x 600s
L 18 x 420s (thanks to Efrem Frigeni)
Processing:
Pixinsight 1.8, Photoshop CC (2015)